I have read several Fashion blogs and learned that they only give "generic tips" about the "do' and don't(s) of the Modeling industry. Their opinion is based more on personal opinion than fact. Their advice is coming from people who don't have experience nor are they affiliated with any Talent agencies. They do not give you true insight about the Fashion Industry or the Community as an whole. It doesn't discuss the different types of modeling that you can pursue or what is required for each category.
A Modeling Agency is just like any other business in the US. What makes a business valid in the US? Brand recognition? Money? Celebrity endorsements?
No.
An valid business is one that is properly registered and licensed to do business in 1 of the 50 states as an LLC, Ltd or Partnership. Each Agency has the legal authority to operate as they see fit within the confines of the law. So just because FORD or ELITE Models decides to operate their business in one particular manner, doesn't mean that their business policies would work for another company. Each company has their own set of standards that is designed to meet their own goals of operation. So when you are contacted by an Model Agent you should always take their unique direction.
The biggest misconception that majority of these non-credible Bloggers post about the Fashion Industry is about nudity. These websites falsely claim that any valid
Modeling or Talent agency
will not require to see you nude during their evaluation or Auditing process, but in fact nudity has been apart of the modeling industry for nearly 70 years. All of the Top Models in the
WORLD
have posed nude at one point in their careers. Here are a couple of examples below.
Tyra Banks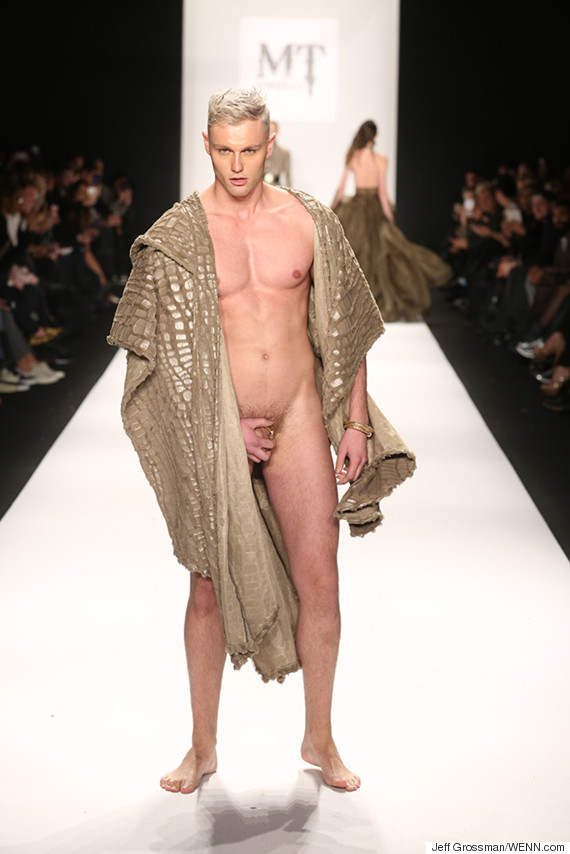 Nude Runway Model: Paris Fashion Week
I could literally spend days posting examples of nudity that was featured on the catwalk, film, magazines and commercial ads.
The World is a Big Place
The Four Largest Modeling Agencies in the world like Ford, Red Models, IMG and Elite LA only represents less than 1% of the total Talent Agencies in the United States and Globally. And those agencies only provide their services to an very exclusive group of clientele that consists of Elite Fashion designers, photographers, and print publications. But what about the other 99% Percent?
There are literally thousands of freelance photographer, digital publications, fashion brands, media outlets and Talent agencies in the world with characteristics that make them uniquely different from one another. And they all have different standards and requirements laid out to suite their needs. It's 100% their prerogative to create guidelines that they deem "necessary" to meet their standards. No business is the same.
FOR EXAMPLE
You may come across an agency that caters to swimsuit, underwear, Erotic or fitness models for Urban publications or designers; were another Agency may cater to Causal Wear or High Fashion. In the Film Industry there are TV Production companies like STARZ and CINMAX that may hire extras to appear in nude scenes. Even more seasoned actors such as 50 cent and Omari Hardwick of HBO's Power have signed nudity clauses/wavers in their contract, which is becoming even more standard. Sex Sales!
Scene: Omari Hardwick in HBO Power
Why would they ask to view my body while nude? Am I doing porn?
Well first I will need to give you the definition of modeling and then explain it within the proper context.
Modeling is about way more than just how you look in a tight pair of jeans or a brand new pair Jordans. Modeling within itself is an form of Expression. You are literally the living embodiment of an three dimensional being. And you must be able to mold yourself to become part of the Designer or photographer's ultimate vision. Art is completely abstract, so you must keep an open mind. Sometimes Modeling can be about making a statement and that statement could be political that's specific to a particular cause or Charitable campaign. A very popular Political/Charity organization is PETA whom featured several celebrities nude for their ads to bring greater awareness to the mistreatment of Animals.
Football player Chad Ochocinoco posing nude for PETA
Dewayne Wade
Credit: ESPN BODY
Singer Jason Derulo
Testicular Cancer Awareness Campaign
Credit: Cosmo Magazine
Model Kate Moss
Print Ad:
David Yurman Jewelry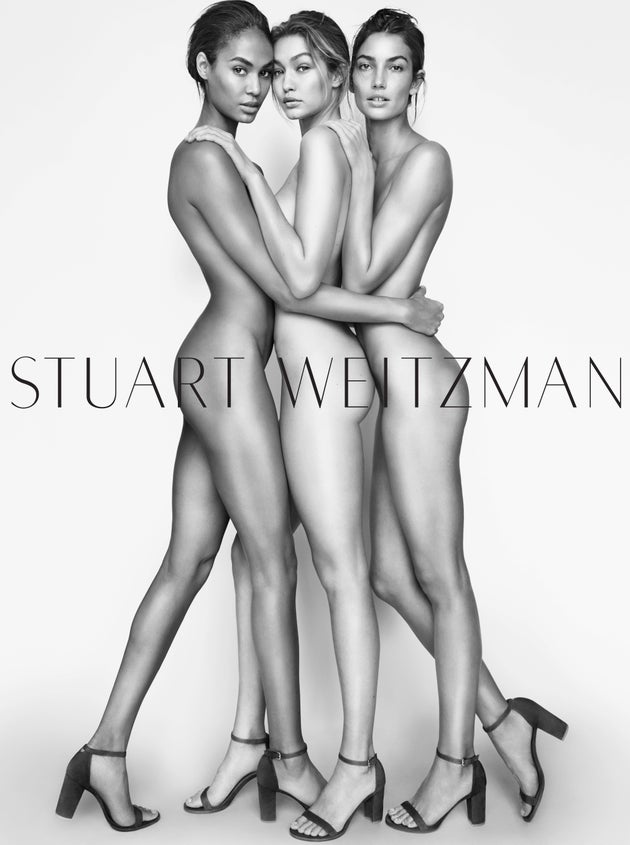 Women's Shoe Print Ad
Credit: Stuart Weizmann
So Now that you have a better idea of what to expect how do you get started? When you audition for an Modeling Gig depending on the requirements they may ask for you to go through an Nude Evaluation
. An Nude Evaluation
is an process that gives the "person of interest" the opportunity to know your body as well as you do. They need to view your bone & muscle structure, look for tattoos, scares, etc. We all meet someone in our past that looked great with clothes on, but the moment they took off their clothes they looked completely Different! So in some cases they may need more assurances from the Model that they are getting exactly what they are paying for. However Just because they have an nude requirement during the evaluation process doesn't necessarily mean you will be nude for the actual job.
The evaluation can be done in person or at their office, but for an majority of the time the model don't live within the same city. In that case you would need to preform the evaluation online and send photos through email. Don't be scared of Rejection. They not judging you based on your Penis size! So don't lose confidence.
How do I protect myself from Scams or Frauds?
The first step in protecting your own interests while sending nude photos to audition for Modeling opportunities is to make sure the "person of interest" has given you a statement of confidentiality with a clear explanation of what the photos will be used for.
They shouldn't ask you for any money! There shouldn't be any fees associated with auditiong for an modeling gig. However, If you are looking to build your modeling portfolio and gain experience, a Freelancing photographer or designer might ask you to pay for your own traveling expenses.You would have to decide if the value of the experience is worth your time and money and make the best decision for yourself.
__________________________________

Like this post? Read More.......

Be an Adult Entertainer/Independent Model on Onlyfans.com





The point of this post is to alleviate certain fears and educate anyone that's interested in entering the Modeling field. For some Artists, Modeling is an natural progression because it's just another way of expressing yourself. But there are some aspects of the industry that may frightens them and as a result they end up losing out on great opportunities to expand their careers. So I'm here to help! The first step that artists usually take when they are contacted by an Modeling scout is to preform a Google search to get direction on how to proceed with the submission process and you may come across a website like the one below:
Feature: Modeling Fears Debunked
Reviewed by
Editor-Chief
on
August 23, 2016
Rating: