🚨Spoiler Alert: NFL Player LeSean McCoy's tweet ruined EndGame for Everyone
CNN Business
—
Avengers: Endgame made $60 million at the domestic box office for its preview showings on Thursday night. That makes it the biggest opening night in history.
Disney said Friday that it is "cautiously projecting" a three day opening total for "Endgame" in the $300 million range.

The film is already off to a big start overseas, raking in $305 million since opening internationally on Wednesday. "Endgame" had the biggest opening day in China, the world's second largest movie market.
Friday, on 4/26/19 NFL Player LeSean McCoy totally disregarded Marvel's massive campaign
#DontSpilTheEndGame
and ruined the movie for millions of people that have yet to see the film. Check out the tweets below.

And check out the responses below. The Fans really let him have it! lol
The NFL should suspend LeSean McCoy for the entire 2019 NFL season for spoiling Avengers: Endgame. I hope the Bills don't win a single game this season.

pic.twitter.com/dBxRZdCz63

— Jake Bencie (@JakeBencie) April 26, 2019
— ☔ Velveteen Dream Stan. (@carlxossss) April 26, 2019
— lexi (@lexiiistyer) April 26, 2019
LMFAOOOOOOOOOOOOOOOOOO Lesean McCoy a dickhead

— ko (@yallsomebitches) April 26, 2019
— Robbie Fox (@RobbieBarstool) April 26, 2019
McCoy won't be invited to any barbecues this summer. He made it on alot of people's Enemies lists! Infinity War Endgame is Currently playing in theaters Nationwide. Check it out today!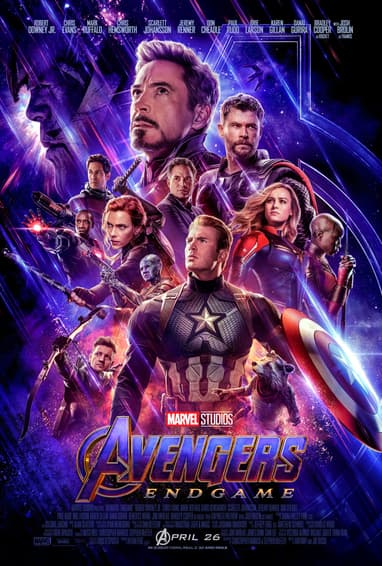 Overview
The grave course of events set in motion by Thanos that wiped out half the universe and fractured the Avengers ranks compels the remaining Avengers to take one final stand in Marvel Studios' grand conclusion to twenty-two films, "Avengers: Endgame."

Directors
Anthony Russo, Joe Russo

Screenplay Writers
Christopher Markus, Stephen McFeely


Executive Producers
Louis D'Esposito, Victoria Alonso, Michael Grillo, Trinh Tran, Jon Favreau, James Gunn, Stan Lee